Auto-login feature
In our latest release, we've added an auto-login feature in our Match-Trader platform and Client Office and CRM app. Now the user is redirected to the platform or Client Office immediately after registration without re-entering the password. With this new feature, the registration process has become more convenient as your client can log in and make a deposit immediately.
Market Watch – custom instruments' order
There have been minor changes in our platform: from now on, you can set up your favourite instruments in a prefered order. On the mobile and web versions of the Match-Trader, this can be done using the "drag & drop" operation, where you can "grab" an instrument of your choice from the Favorite tab and drag it to the selected position. Keep in mind that you can add new instruments from "All symbols" to favourites and delete unused ones by pressing a star symbol.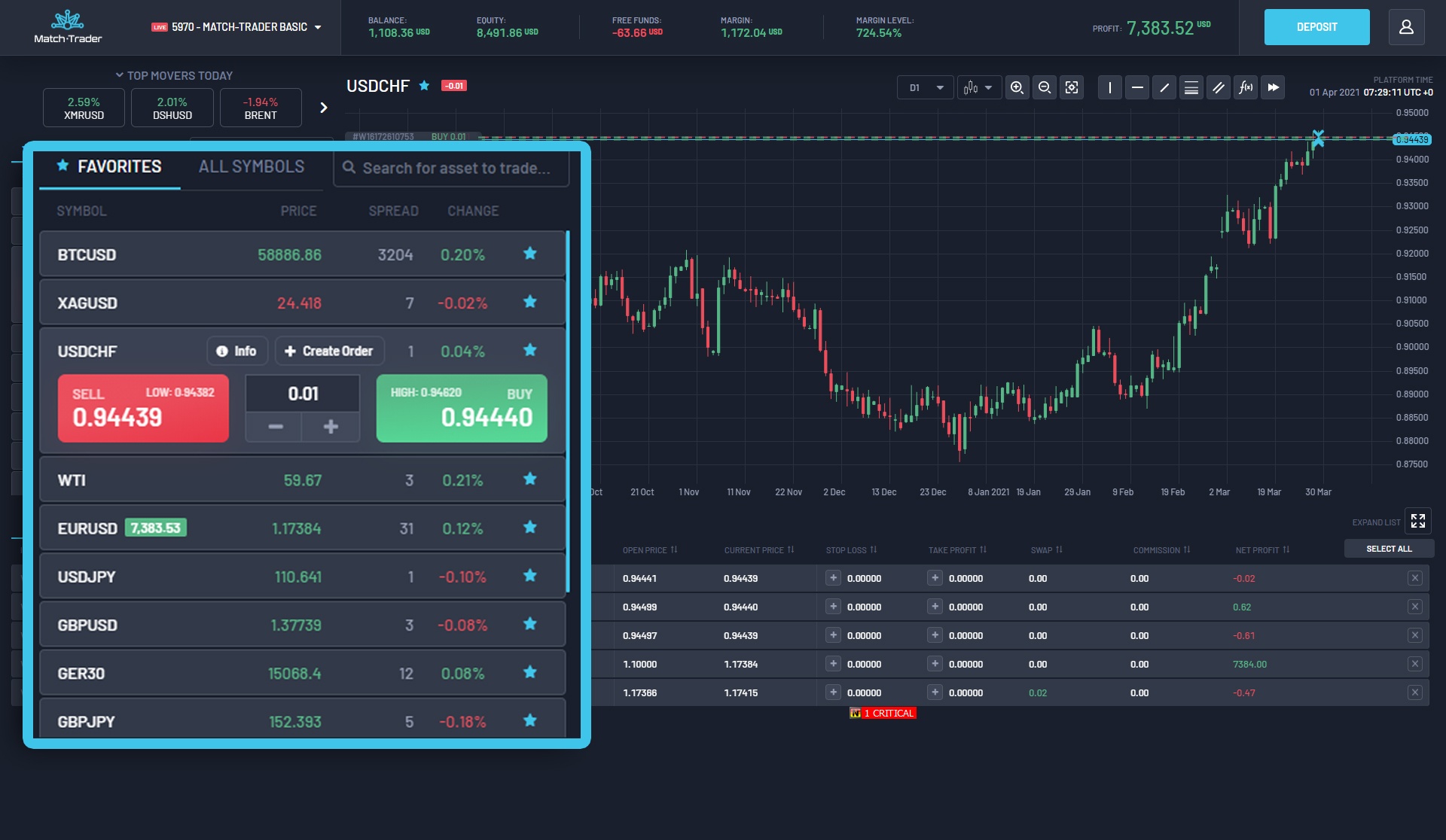 Profit visible on the browser tab
The current profit is now displayed on the browser tab. It helps control open positions fast, as traders don't need to enter the platform to check the profit value.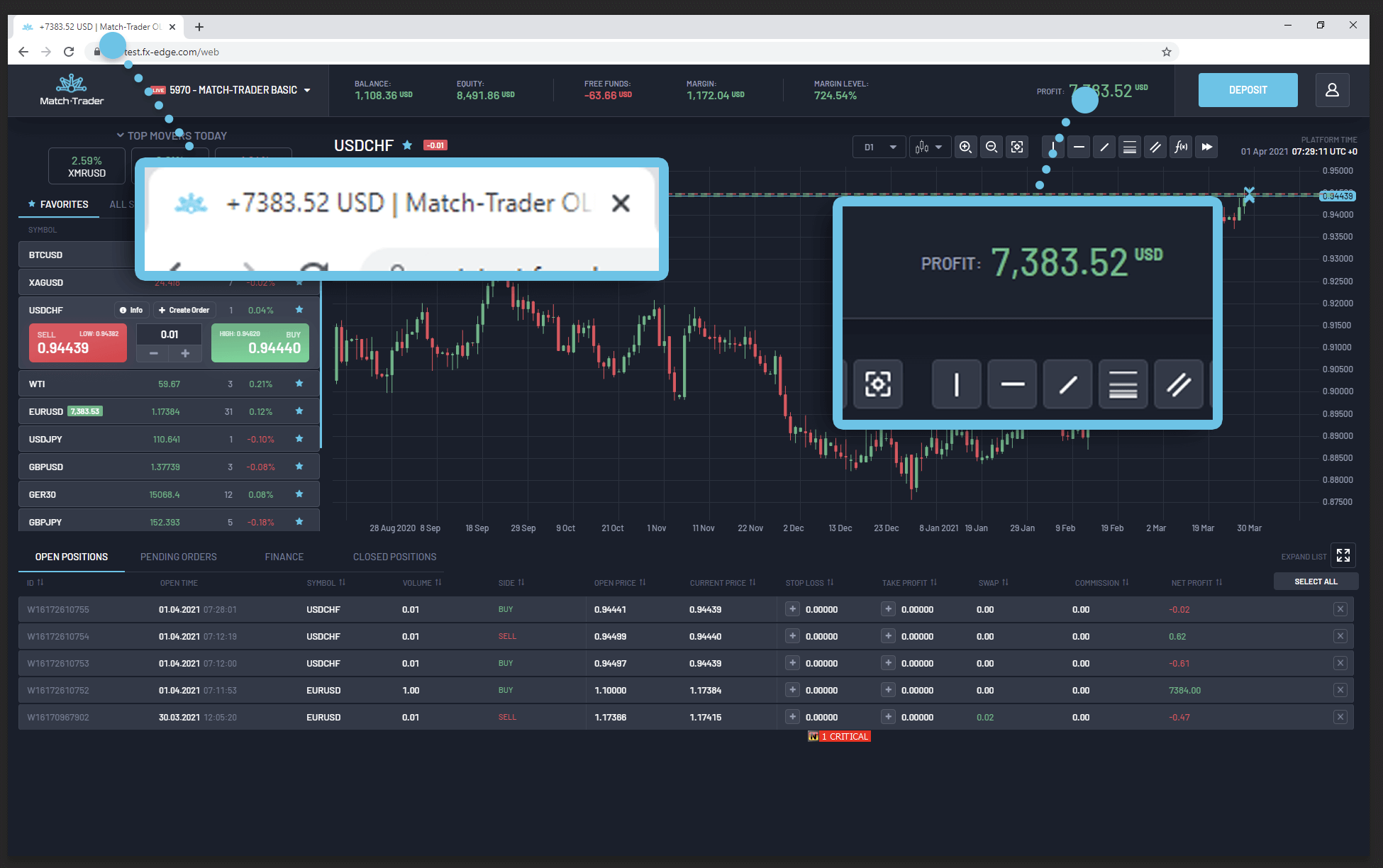 MAM leaderboard
We've added MAM master accounts in leaderboards to the Match-Trader platform. Investors can verify the performance of each manager before subscribing to them. Combined with additional statistics on the masters' accounts, it will help traders choose the best master to entrust money.
Setting the order of offers
In April, we added the possibility of setting the order of offers in registration forms of the Client Office and CRM app and Match-Trader Platform. Brokers can arrange the order of the offers as they see fit, placing the ones they want to promote at the very top of the list on the registration form.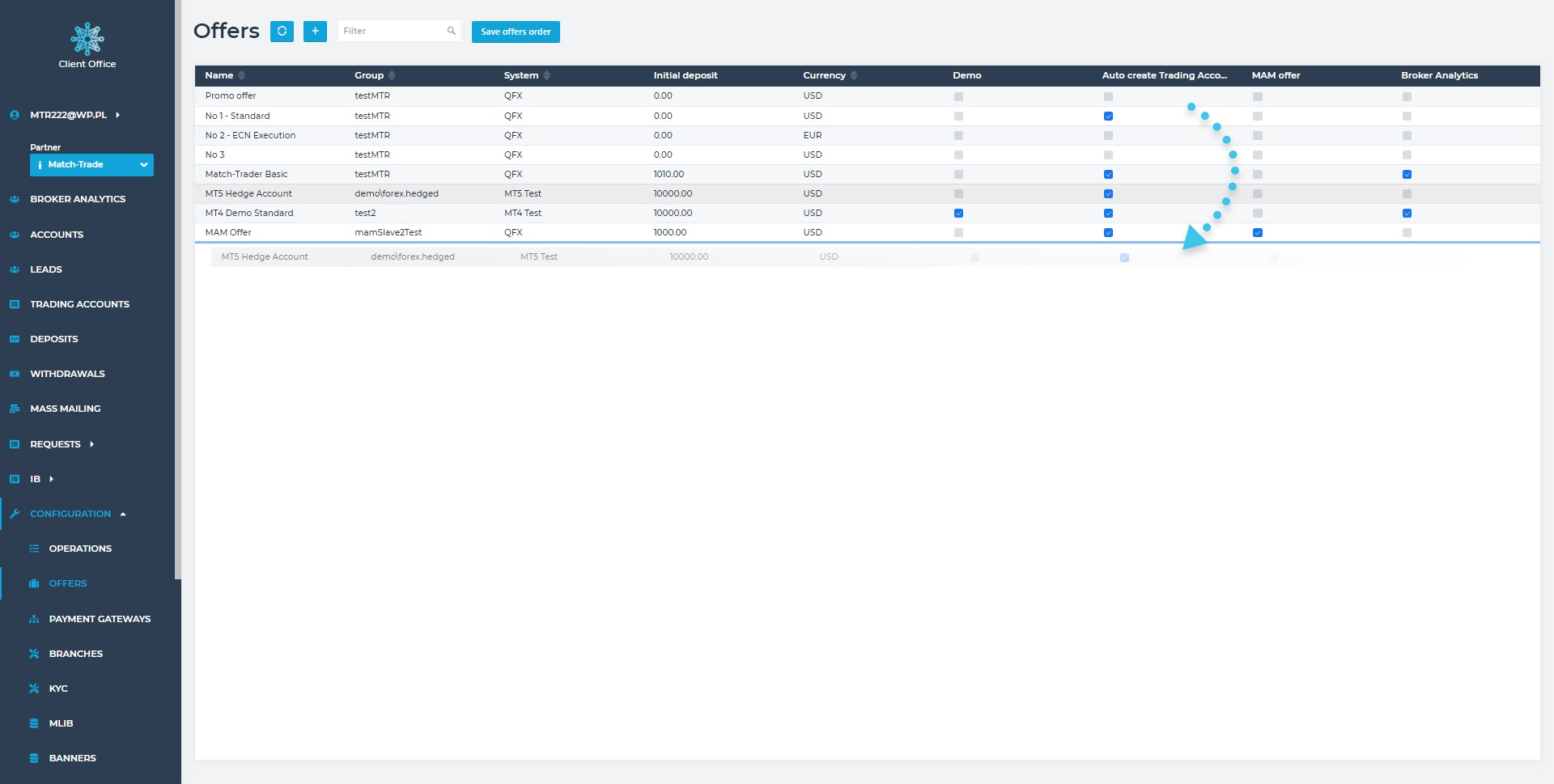 Client type segregation option
In our April releases, we've added an account type segregation option to the back-office that will be especially useful for regulated brokers. From now on, Brokers will have the possibility to divide customers into three categories – Retail, Professional and Experienced.

2FA in the back-office app
We've improved the security of the back-office by adding two-factor authentication (2FA) to better protect stored data, payments and withdrawals. Additional protection provides better data protection against potential theft attempts.