Client Office app with Forex CRM
Convert more leads to traders by automating all of your onboarding and payment processes in one place.
Our Client Office application (also known as Traders' Room) is expanded with a CRM feature to help brokers manage all of their clients' and IBs' activities in one place. This Forex CRM app allows reducing operating costs by automating the most important business operations.
Forex CRM tailored to your needs
We can easily adjust Client Office to Broker's needs by adding different payment gateways or expand the app with functionalities requested by the customer.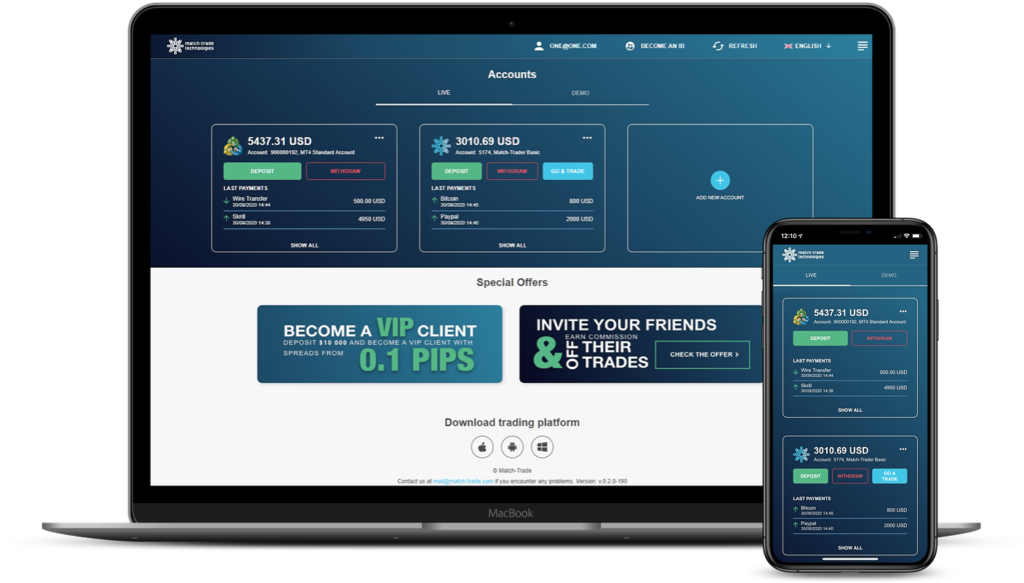 Automate management to grow your business
Match-Trade's Client Office Forex CRM will help you optimize the entire sales and onboarding process. You will be able to track the flow of your leads and turn more leads into active investors.
Allow your clients to manage their accounts with a dedicated app
Let your clients open a new demo or live accounts automatically. Most importantly, they can also transfer funds between accounts, send deposits or request withdrawals.
Built-in payment solution to guarantee hassle-free money transfers
Integrated Crypto Payment Gateway allows collecting and exchanging cryptocurrencies in a fully automatic way and depositing it straight to the trading account. It is fast, cost-effective, and eliminates the risk of chargebacks.
Build a network of Partners to expand your business
Harness the power of your partners and representatives with Multi-Account Management solutions and expand your reach by building a network of Introducing Brokers.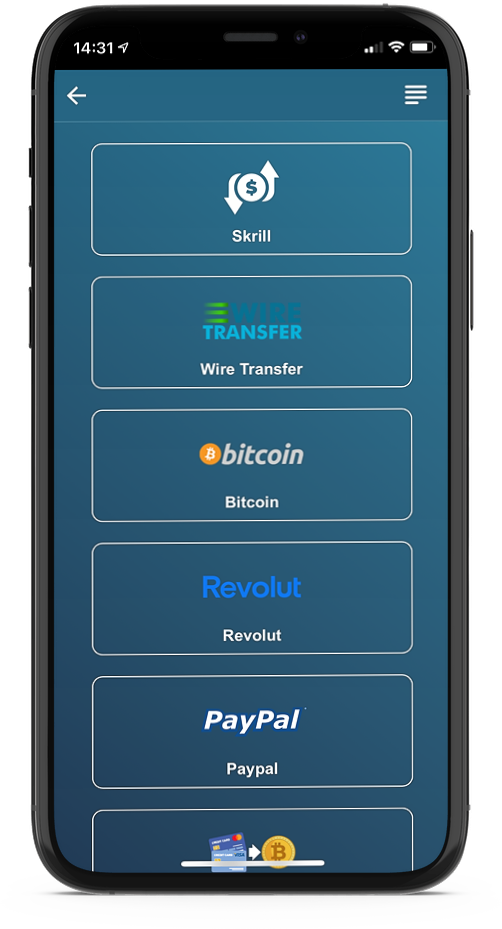 Provide effective payments solution
By dint of the integration of Client Office with crypto payment gateway Match2Pay, you can settle all of your clients' payments in Crypto while offering your customers trading in FIAT currencies. It's faster, cheaper and requires fewer formalities.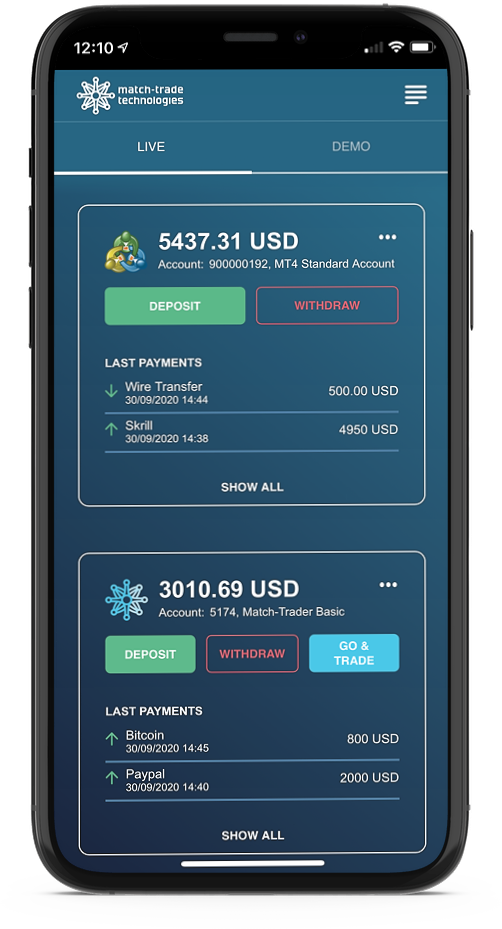 Allow traders to earn commission by
becoming Introducing Brokers and expand
your network of partners to increase traffic on
your platform and grow your business.
Different payment options and PSPs available
Our Client Office Forex CRM has been integrated with major payment service providers. Integration with PRAXIS Cashier, a Payment System Providers' (PSP) aggregator, provides access to 300 different PSPs and over 1000 various payment methods.
Keep up with all your client's activities
You (or your team members) will never miss your client's requests. The Client Office will send e-mail notifications whenever an action that requires your reaction occurs.
Seamless integration with the most popular trading platforms
Match-Trade's Client Office application is fully integrated with the most popular trading platforms: MT4, MT5, and our proprietary platform, Match-Trader. We can integrate it with other platforms such as cTrader or xStation on request.
Easy access with single-sign-on
Simplify the customer path to retain more clients. While using the Match-Trader platform, your customers will only sign up once without having to switch between apps while trading.
Business Intelligence module – Broker's Analytics
Take advantage of the automatic analysis of your customers' and partners' activities to better track the key performance
indicators (KPIs) of your brokerage business. Control the number of clients, number of active accounts and net deposit
value.
You can also check the statistics of net payout value, the number of IBs, profit per day and most
profitable clients. The Business Intelligence feature enables Broker to comprehensively analyse its cash
flows, including commissions paid to Introducing Brokers.
There are also available different trader rankings related to their trading and deposit activities. Moreover,
the Broker can analyse the data by comparing the business trends in the selected date range with a
summary of all historical data of the Broker.
Key benefits for Brokers:
Automatically generated registration links for clients and sub-IBs
Integrated PAMM/MAM solution
Automatic email notifications about all clients' activities
Multi-level IB up to 50 levels with a dedicated IB portal for all IBs and sub-Ibs
Tracking the balances of all client's accounts
View on all open positions, history trades and ledgers on each trading account
Automatic analysis of KPIs – Business Intelligence module
Cashback system for clients for the turnover they have generated
A deposit bonus system with two modes available: a fixed bonus or a percentage bonus.
Specialized sales dashboard to check the performance statistics of specific sellers
Key benefits for Traders:
Opening Demo and Live accounts from the website
Transferring funds between trading accounts
One-click deposits & withdrawals available from the app
Various deposit and withdrawal options, e-payments and cryptocurrencies supported
Instant crypto to FIAT deposits
Multi-language supported – possibility to add your language
Convenient mobile access via the Broker's icon
Instant messages to contact Broker's support team
Social Trading solution that can be used directly from the Client Office
Auto IB functionality: access to an IB Room view (without IB request) and the possibility to refer other clients
"Become money manager" button: easy application to become Money Manager