Increased number of the IB levels 
In our May release, we've expanded the IB Structure Support up to 50 levels for MT4 / MT5 White Label and our Match-Trader platform. Now Brokers will be able to create structures without limits using 5 independent methods of calculating commission, directly from the Сlient Office with CRM built-in into the platforms.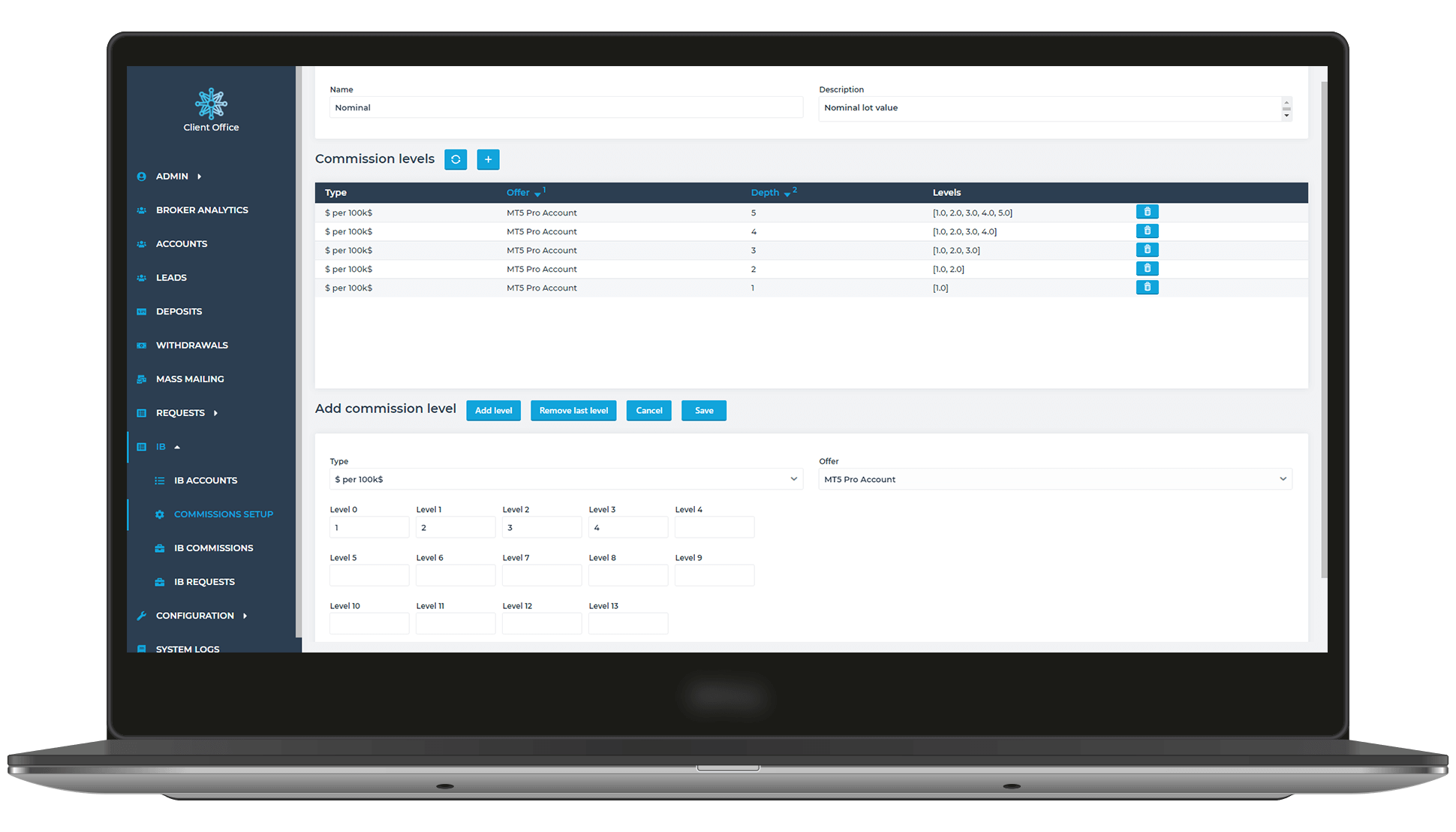 AwePay, Flutterwave
We've added new payment providers to our Client Office and Match Trader platform. Thanks to the two new payment providers – AwePay, Flutterwave, traders can proceed with credit card payments and bank transfers using such currencies as MYR, IDR, THB, VND and NGN. Awepay covers 25 different payment options (including local bank transfers) for Malaysia, Thailand, Indonesia, Vietnam, Korea and Japan. While the Flutterwave is supported in Nigeria, Ghana, Kenya, South Africa, Uganda, Tanzania, the United Kingdom, America, and Europe, offering 8 payment options
Withdraw deposit form in deposit view
To simplify the withdrawal/ deposit function, we have added a new special form to our back-office applications. Withdraw deposit form is available in the "withdrawals" or "deposit" tabs and is easy to use: deposit or withdrawal of funds can be made directly from the request window by account number or email.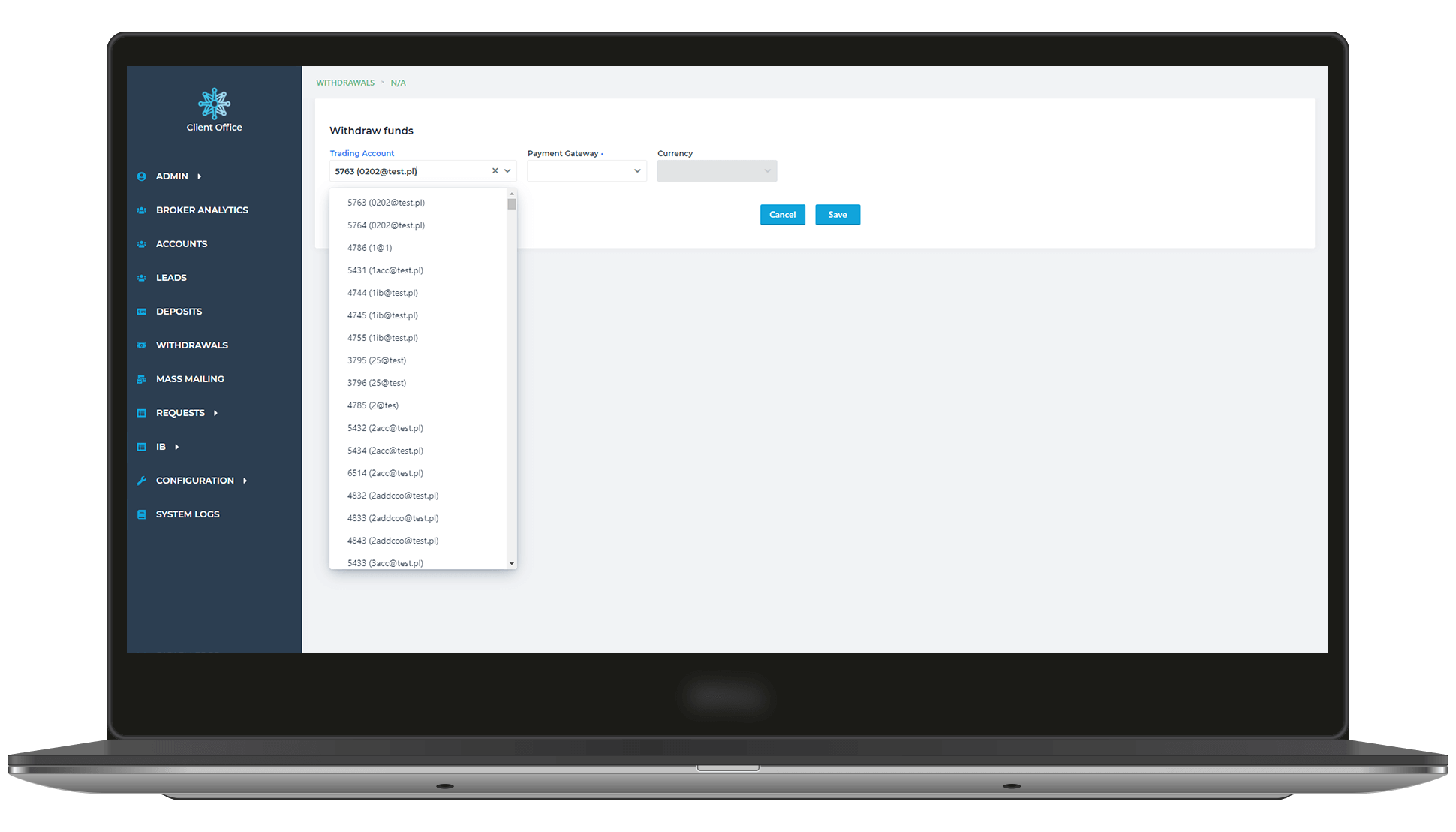 Contact Date column in the Leads tab
The new column that has been added to our Client Office makes it easy to know when to contact a particular lead, and if it has already been done. Also, now Brokers can sort leads from highest priority to lowest.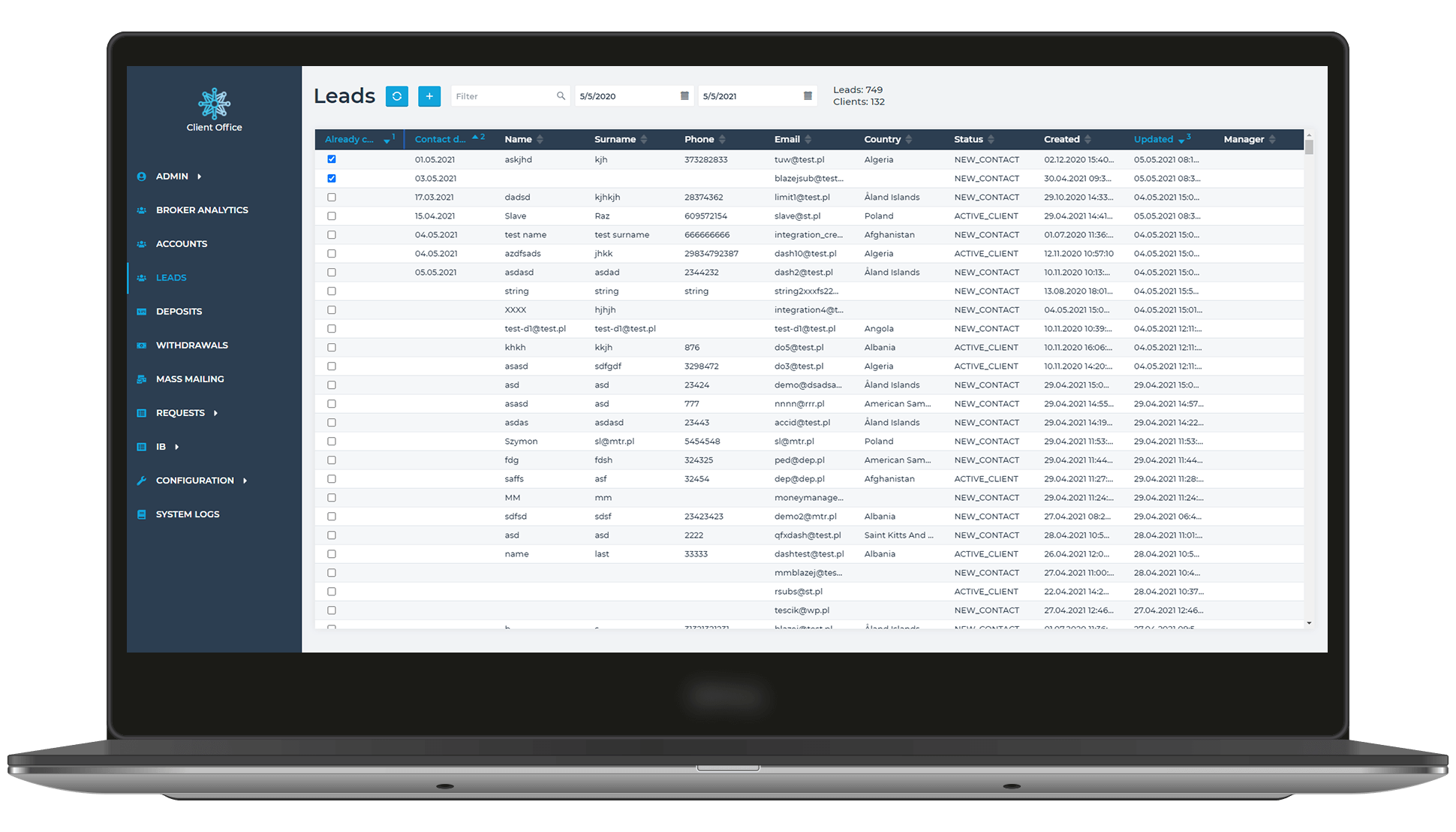 PrimeXM integration
We are pleased to announce the integration of our Match-Trade Technologies bridge with Xcore liquidity from PrimeXM. XCore solution consolidates liquidity and supports multiple asset classes for over 120 leading industry market makers with support for numerous industry-standard interfaces, for example, MT4 and MT5.