Mass mailing functionality
To our Back office system, we have added a Mass mailing feature – possibility to send email to the specified group of users. Brokers can select to send email to Leads or/and Active clients, specified account status or filter mailing list by country or branch.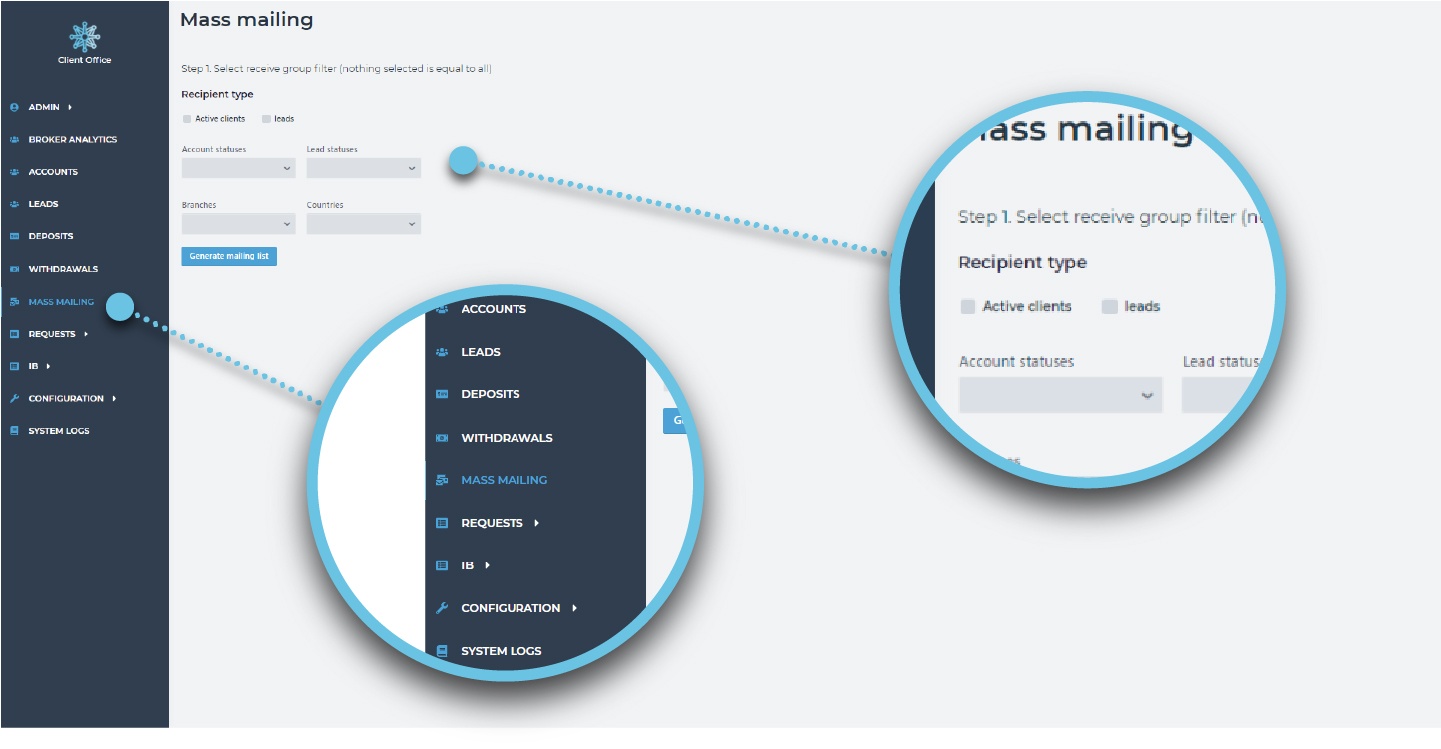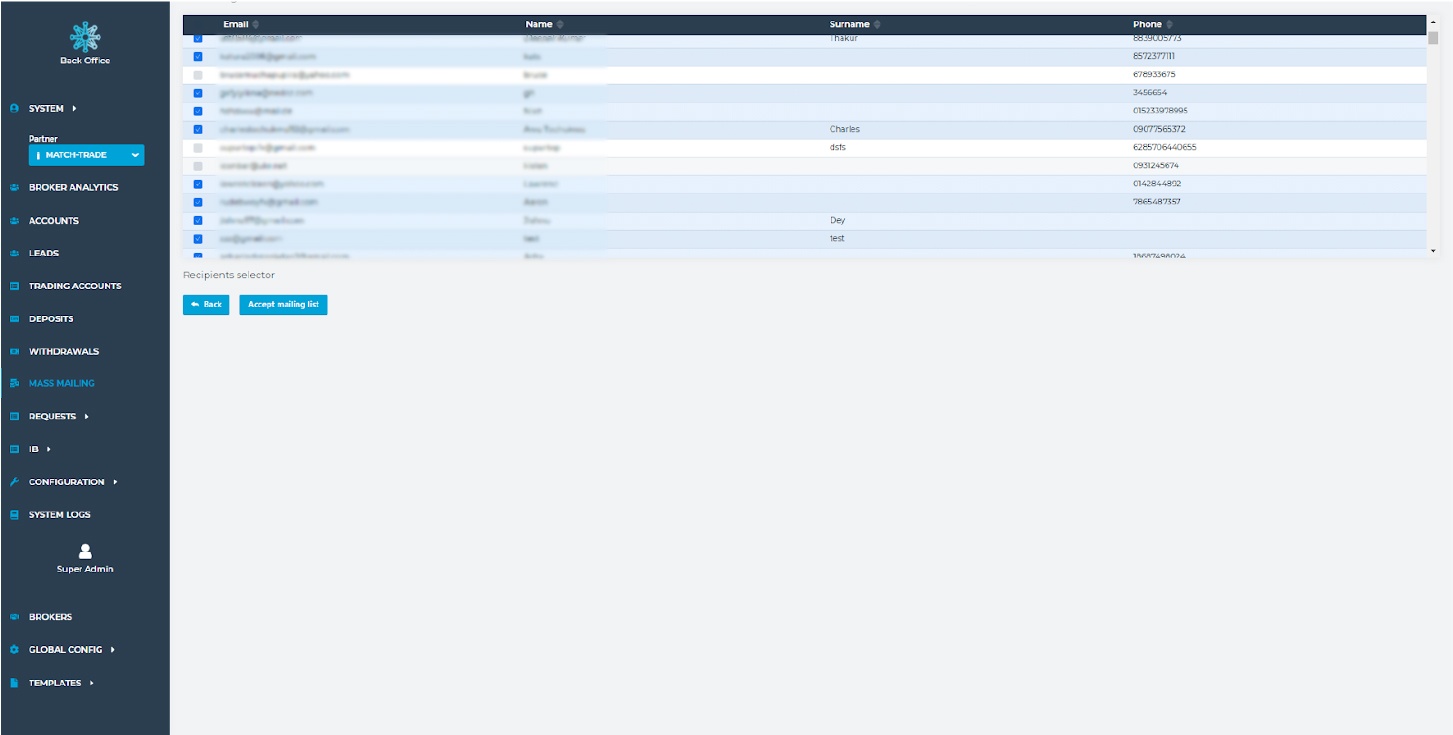 Brokers have a live preview of the created email so they can create an email with HTML and CSS styles.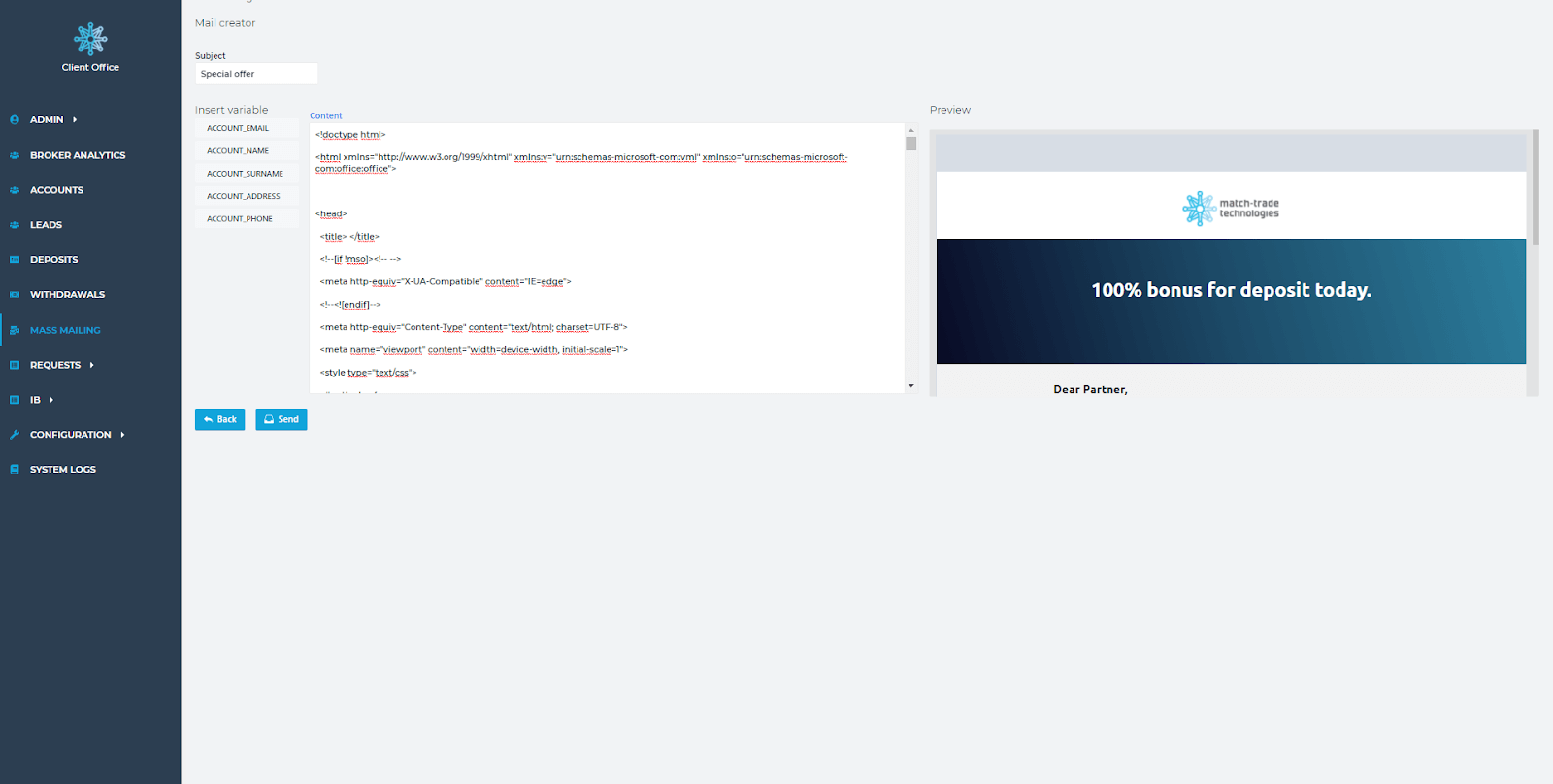 KYC in Match-Trader
In the January release, we have added the KYC option in our Match-Trader platform. Deposit or withdrawal operations can be set only for verified users, also with the possibility to demand verification only for certain payment gateways. Also creating trading accounts in some offers can be reserved only for verified users. Verification option is available in every version of Match-Trader – mobile, web and desktop.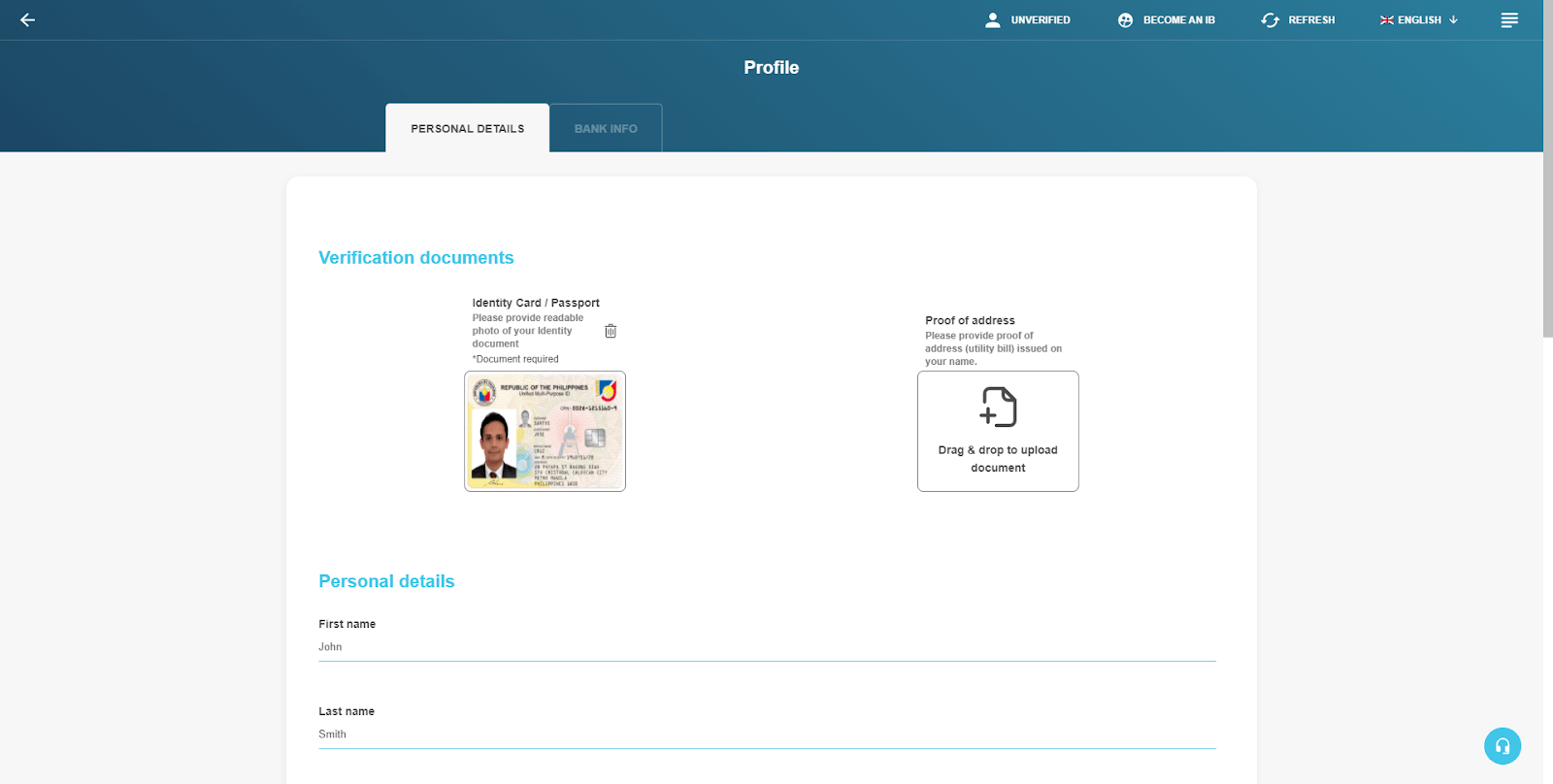 MAM – two trading systems at once
Our Match-Trader MAM system got the possibility to connect to Metatrader 5. From now on MAM can be used for both systems – master can trade using Metatrader 5 while slaves will be using Match-Trader. It can be used as a standard master-slave setup but it can be also useful to copy trades opened with EA written in MQL to the Match-Trader system. MAM can be configured with any MT5 demo or real server.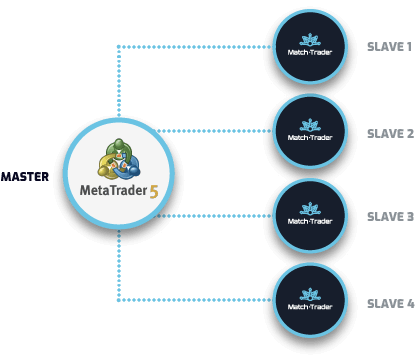 Detailed Financial Operations in Match-Trader
Current status of the deposit or withdrawal can be checked also on Match-Trader, trader needs to simply click "Financial operations" button and check details regarding any payment.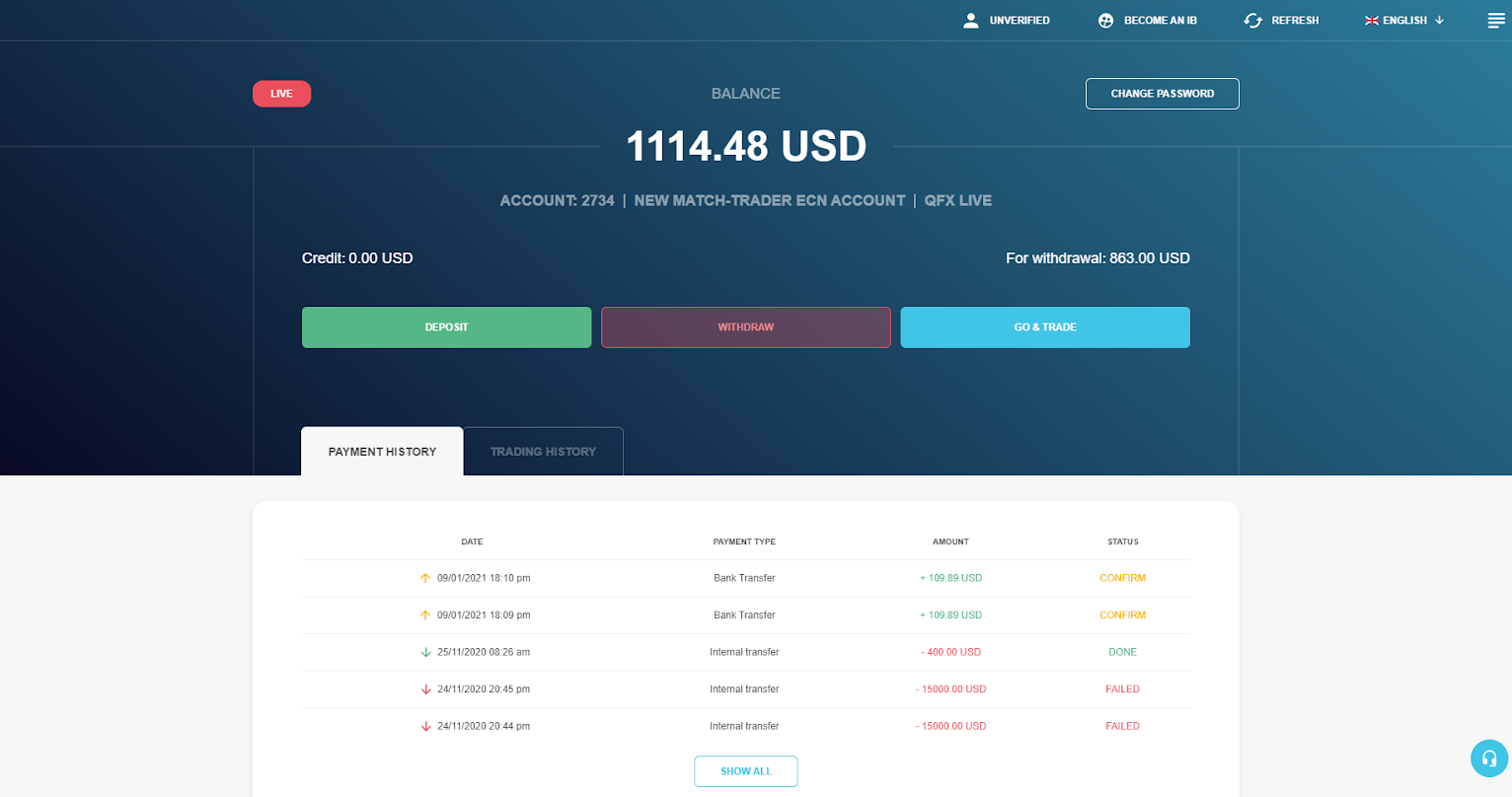 Broker profile
All the information provided to the trader can be now changed by the broker. Besides standard information like a phone number or company name, every broker can add his direct communicator like Messenger, Telegram, WeChat or WhatsApp and link to download a trading platform.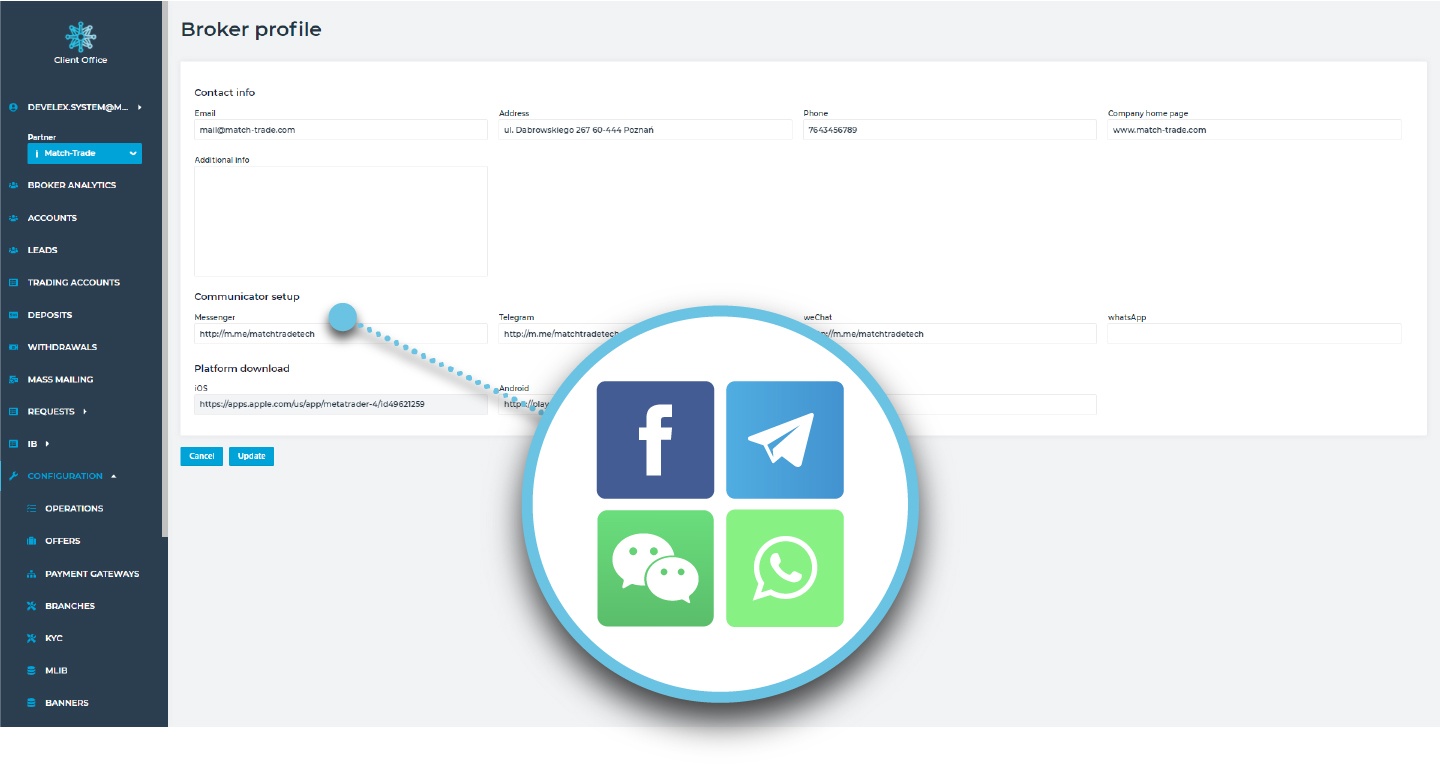 Change in handling cryptocurrency deposits
Our previous cryptocurrency deposit flow has been changed with the new one which is more convenient for the end-user. In the new flow, the cryptocurrency address is assigned to each trading account. Thanks to that trader can save his address and deposit crypto any time without needing to generate a new address on the platform.