Read the recent FInance Magnates interview, where Michael Karczewski speaks about CFD Brokers' offering and how can they attract customers of cryptocurrency exchanges and platforms.
Q: Match-Trade has strongly developed its cryptocurrency offering in recent years. Have your clients, who have so far focused mainly on more traditional CFD markets, also taken a similar direction?
A: Of course, the huge interest in cryptocurrencies in the last bull run forced brokers to add not only Bitcoin and Ethereum to their offer but also many altcoins that are gaining popularity, such as Cardano, Aave or Polkadot. Even the most reluctant brokers decided to introduce cryptocurrencies, which had to prevent the outflow of clients to brokers offering cryptocurrencies. Having cryptocurrencies in your offer is a must-have from the sales and marketing point of view. However, from a risk management point of view, this is a completely different story and a great many brokers have lost enormous amounts of money in the recent rallies. We have also noticed a very large increase in the interest in accepting cryptocurrency payments by our clients, which is due to the fact that traders more and more often have cryptocurrencies in their wallets that they want to reinvest in other instruments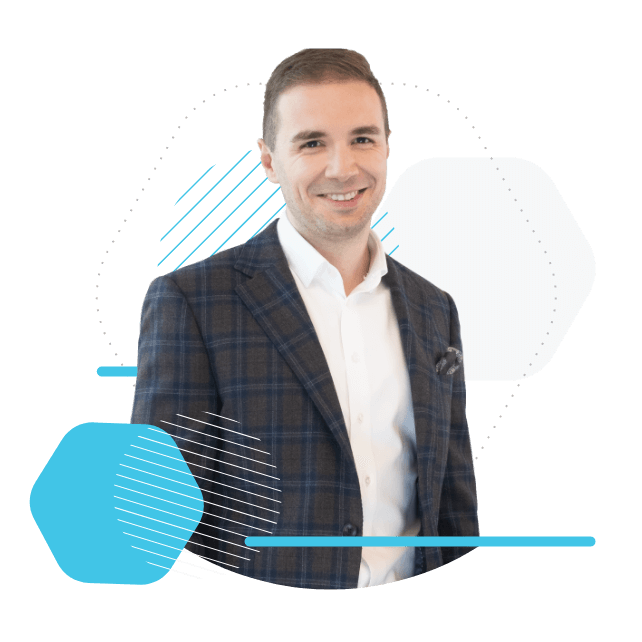 Q: June brought an apparent slowdown in the cryptocurrency market: higher volatility was observed on Wall Street or the commodities market, among others. In your opinion, would investors who have been familiar only with the crypto market move to other asset classes?
A: The reduced volatility directly affects people's interest in the crypto market, translating into a massive decrease in trading on cryptocurrency exchanges. The same applies to the interest in crypto-based CFDs. Although, in my opinion, the lower volatility does not last long enough to cause a flight to other assets.
There are two types of users on crypto exchanges: people who keep their cryptocurrencies long-term, so-called HOLDers and active traders. Holders don't care about the decrease in volatility; however, active traders most likely exchanged their cryptocurrencies for stablecoins during the recent declines. Still, to move to other markets, they would have to exchange, for example, Tethers for FIAT, which in many jurisdictions results in tax obligation. Considering all of this, I don't think Binance users suddenly become interested in trading futures on stock exchanges, for example. Tho it's not the same with CFD brokers, where the crypto market interest is usually fuelled by some hype rather than in-depth analysis. Such traders are, in fact, more likely to look for a market with greater volatility within the same platform.
Q: From a technology provider perspective, what can a CFD broker do to attract customers of cryptocurrency exchanges and platforms?
A: That's a very good question. CFD brokers cannot compete with exchanges when it comes to trading conditions on cryptocurrencies, so that's not the way. First, brokers should make it easier for crypto exchange clients to transfer funds quickly between the exchange and the broker. In my opinion, the best way to achieve that is by starting accepting deposits in cryptocurrencies. Another thing I would focus on is providing a better user experience on brokers' platforms, similar to that offered by cryptocurrency platforms. Let's take Binance as an example. It provides a flawless user experience. Everything – from onboarding through deposits, trading, and more – is managed by one application without switching between different portals. What I'm trying to say is that users highly appreciate crypto exchanges, so brokers should copy their usability and UX solutions to be more attractive for traders.
Q: Do you see something in the offerings of digital asset platforms that are missing from traditional CFD brokers? What practices do you think are worth borrowing from this much younger market?
A: The world is changing, and so is the approach to technology, especially in the finance sector. Modern applications like Revolut and Robinhood are emerging, and crypto exchanges have gone the same way. They have introduced related products such as interest-bearing deposits (staking), crypto-secured loans that can be used for trading or their own payment cards. And I think that other entities from financial markets, including CFD brokers, also have to start to modernise not to be left behind. Of course, not everything can be directly transferred to CFD brokers. Still, I think brokers should start thinking about expanding their services beyond CFD trading so their clients have as many options as possible within one entity
Q: Do you expect cryptocurrency platforms to start offering more CFD trading products in the future? For example, traditional currency pairs or stocks?
A: Yes, of course. That would be unreasonable if they didn't. We can already notice that we can trade on equity tokens on exchanges such as FTX or Binance. Adding more instruments is only a matter of time. However, let's not forget that the regulations of cryptocurrency markets are relatively new, and exchanges can still get away with many things. However, the markets based on financial instruments have very precise rules to which exchanges will have to adapt sooner or later. And if they don't, individual regulators can engage in legal proceedings. As it happened in Germany, Fafin, a local regulator, has initiated a procedure in reaction to introducing tokens for shares by Binance.
(https://www.coindesk.com/germanys-financial-watchdog-bafin-says-binances-stock-tokens-may-violate-law.
Q: Based on your clients' experiences, can you determine if expanding the range of available CFDs to include cryptocurrencies increases their active traders' base?
A: Yes, of course. As a technology provider, we have expanded the number of cryptocurrencies in our offer, influenced by a huge number of inquiries from our clients. Thanks to this, they can make their marketing campaigns based on the cryptocurrency offer more attractive. In addition, we had to react quickly to the hype that appeared on Dogecoin so that our brokers could also benefit from it.
The only thing Brokers should pay attention to when adding cryptocurrencies to the offer is a liquidity provider with whom we will be able to secure the exposure quickly because the broker may suffer significant losses with the next bull. Unfortunately, the availability of entities offering a wide range of cryptocurrencies with reasonable conditions is still pretty low in our industry. That is why we decided to create a special offer for our clients. They can use the marketing advantages of cryptocurrencies without worrying about the related market risk.
Source: Finance Magnates Q2 Intelligence Report https://match-trade.com/wp-content/uploads/2021/08/Q2-2021-Michael-Karczewski.pdf