Match-Trader PRO – modern platform for institutional clients
In our February release, we've replaced the old Match-Trade Pro System with a new and more advanced version of the platform. The latest version of Match-Trader PRO is compliant for institutional clients guaranteeing operational transparency (order books) and the highest standard for the reports. The platform also provides built-in deposits and a CRM system for easy management. It can be accessed through web, desktop or mobile app. Match-Trader PRO handles positions both in netting (FIFO) and retail mode.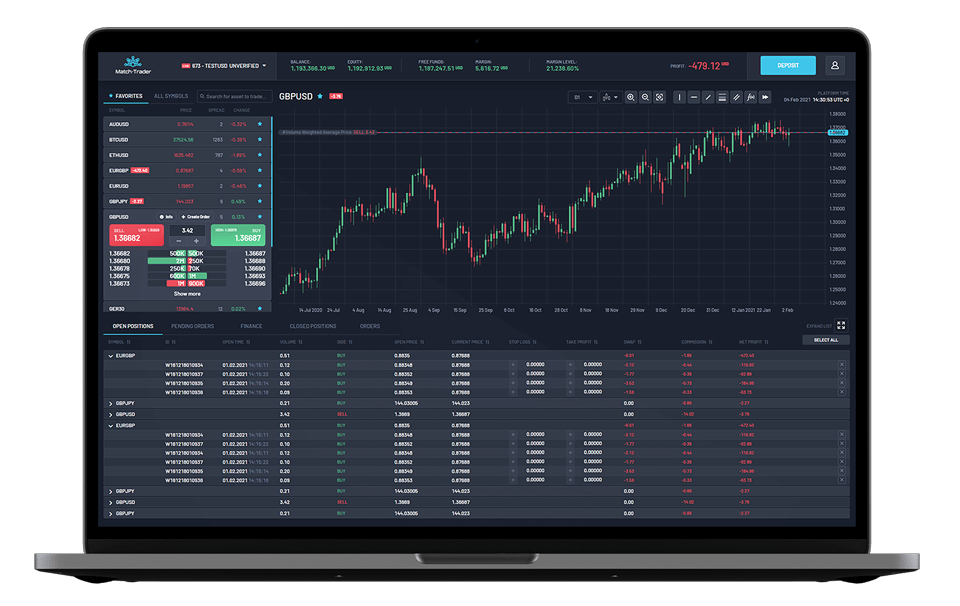 Simplified hedging mode (A-Book)
Due to the simplified hedging mode for A-Book Brokers, 1 to 1 coverage of positions opened by a trader is now possible without netting. The new functionality enables creating transparent reports without having to use excel form. There is no longer a need to manually open or close positions since we've added a special option to easily adjust positions between Liquidity Provider and client's account.
Bulk operations on groups and accounts
Managing accounts has become easier, and now Brokers can adjust the markups for all instruments in the group at one time. Brokers will also be able to bulk set markup, swap, commission, agent's commission and leverage per single instrument. In addition to this, there's a possibility to delete multiple accounts at once, including closing positions and orders. Blocking and unblocking of selected trading accounts is also available.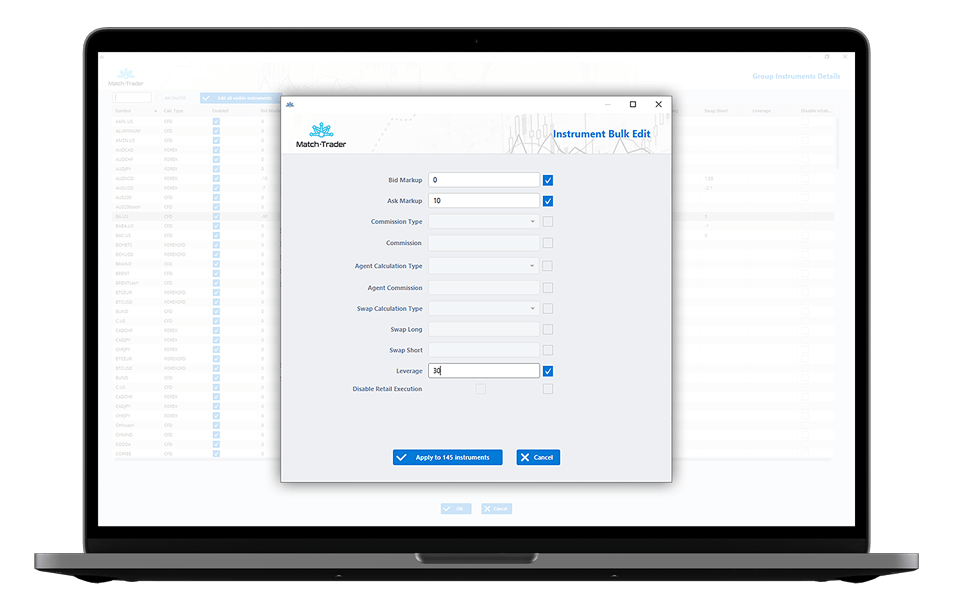 New options of group configuration
Using the Admin App, Brokers can calculate swaps according to the yearly % rate which is especially useful for equities. What is more, swaps can be set up for particular instruments or groups only. We've also added the total markup column in the Group Instrument Details view, showing the sum of the bid and ask markup.
New modes of calculating commission for IBs (Multi-level)
To make commissions' calculation more transparent, we've added new types of calculations for multi-level IB structures:
% of markup especially handy for A-book Brokers. Calculating commission based on MT4/MT5/Match-Trader markup set for the groups only.
% of the total spread, which means the commission's calculation based on the raw spread and the markup set depending on the client's group.
$ per 100k – calculation of commission on the nominal value of the traded instrument. Since we take the lot value into account, the IB's commission will always be calculated fairly.
Branded IB Room
A new branded IB Room with Broker's logo and colours is available for both desktop and mobile devices (app to install). IB Room is already integrated with our Client Office app making it easy to switch between IB area and trading accounts. It also includes a summary of profits, sub-IB structure and clients view.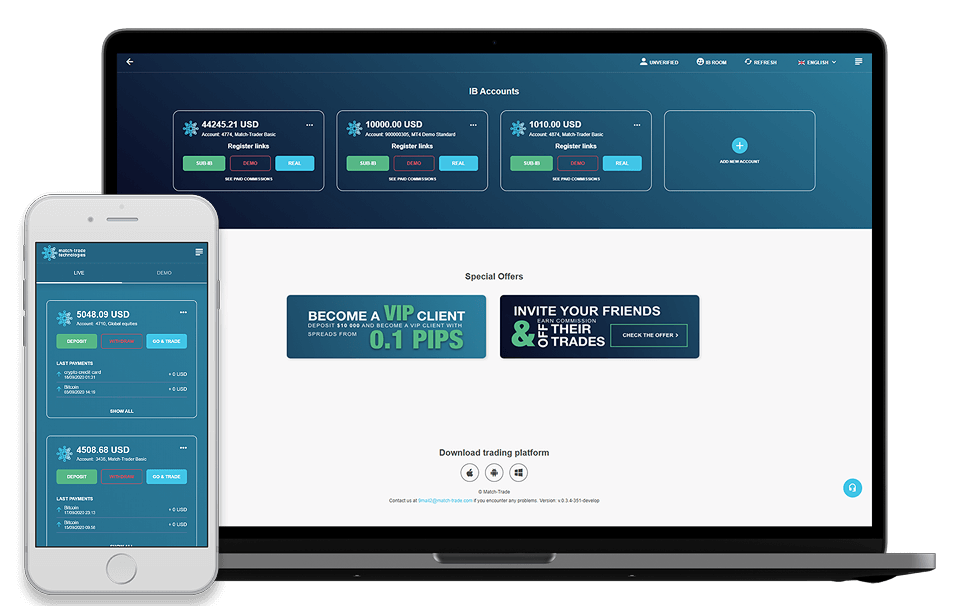 MiFID questionnaires
In our February releases, we've added MiFID questionnaire in Traders Profiles, as gathering additional information became necessary for the regulated Brokers. Only users who fill the form correctly (according to official regulations) will receive access to the chosen operations. The form creation itself is quick and easy due to a special design of the questionnaire. It includes autocorrection and some customization options:
Single and multiple choice questions
Disclaimers
Additional questions for the specified answers
The MiFID questionnaire makes the Broker look more reliable for the clients.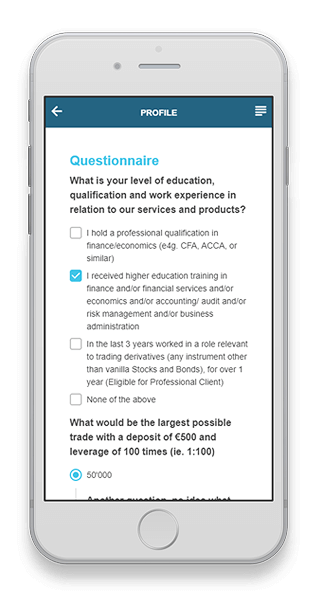 Stop out comment
We've added an essential update to our MT4 and MT5 bridge. When a stop out is performed, detailed information about the action appears in the comment section (margin level %, equity, and margin)
Cryptocurrency feed – offer extension
We have created a new ultra-fast feed for Cryptocurrency that aggregates prices from the largest exchanges. In addition to the fact that it is faster, more stable, and more reliable than the previous one, now more cryptocurrency instruments have become available (25 pairs in total), including pairs versus BTC, BCH, DSH, ETH, LTC, XMR, XRP, ADA, XLM, DOT, LNK, EOS, TRX, XTZ, VET, XEM, THT, UNI, BSV, AVE.
Deposit and withdraw search improvement
Latest releases also brought new functionalities for the Back Office app. Brokers can now filter deposits and withdrawals by reference number (bank transfer), crypto address, crypto transaction hash, email, transaction status, trading account, or payment gateway.