Chris Dankowski, the Chief Business Development Officer at Match-Trade Technologies, joins Fazzaco for Q&A where he provides his insight into various trending demands of Brokers.
Q: Hi Chris, thanks for joining Fazzaco. Could you please introduce Match-Trade Technologies to our audience?
A: Match-Trade Technologies is a Hub of solutions for Forex Brokers. We want to be a one-stop-shop for Brokers, a place where clients can get everything they need for their Forex business. Our Broker Solutions HUB includes multiple solutions seamlessly connected to each other. We offer White Label platforms, Client Office and CRM integrated with different payment providers, all connected to the Liquidity distribution system. We've built our own technological environment to guarantee the maximum performance of the tools we provide. In other words, it is a complete environment to start or expand your own FX Brokerage. This year, our products have been recognized in the Global Forex Awards' industry poll, where we have won The Best Technology Provider category.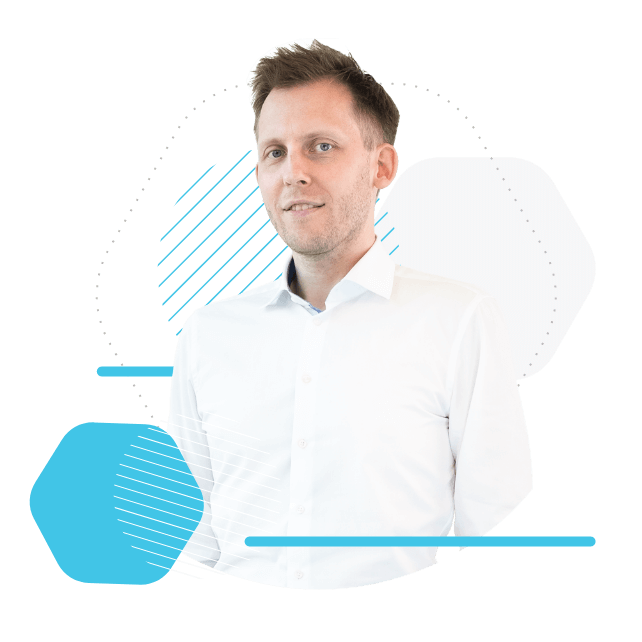 Q: How do you convince a startup Broker that choosing the White Label from Match-Trade Technologies is a wise choice?
A: I believe that our technology speaks for itself, but I also know from experience that startup Brokers look for cost-efficiency and appreciate the guidance, and that's what we provide. We don't want to be seen as platform dealers as we have a lot more to offer. First of all, we can help novice Brokers setting up a business and advise them regarding legal issues, risk management or even sales strategy. Secondly, we have created the Instant Broker, a ready-made solution allowing to start forex brokerage in one week, without a big investment. The package includes company registration support, Match-Trader or MT4/MT5 White Label platform, branded Client Office app with CRM, effective payment solution, forex and crypto liquidity from our trusted partner and a professional website. It's very convenient, there's only one agreement to sign, and one point of contact to take care of everything, plus Broker saves a lot on fees for multiple providers.
Q: What are the most raised demands respectively from FX brokers, crypto brokers, and liquidity providers?
A: Many Brokers, both forex and crypto, are looking for a solution that guarantees to receive payments from clients. Match2Pay, our proprietary crypto payment gateway, allows settling payments in crypto while still offering customers the possibility of trading in FIAT currencies. The whole process is automated and provides instant deposits to a trading account via credit card or wire transfer.
In addition to payments, many Brokers are interested in offering their clients mobile access to the Client Office. Since we develop our solutions in-house, all of our apps can be uploaded to Google Play and Apple Store with the Broker's logo. The same goes for our Match-Trader platform. It was an essential feature for us because we know that most users prefer to download apps from official stores, as it increases credibility.
Additionally, Brokers who want to attract novice traders look for solutions covering automatic trading to help them start investing. We know that trading robots (EAs) are the reason why MT4 is so popular, which is why we took it into account in our company's development strategy, and we've just launched Match-Trade's Social Trading app.
When it comes to Crypto Brokers, their specific needs result directly from the expectations and habits of their target group. Crypto Brokers look for a modern all-in-one solution that works fully automatically. "Crypto generation" works fast and puts convenience first. Our Match-Trader platform allows you to log in automatically after completing the registration form, so you can start trading almost immediately. Also, the functionalities of Client Office are already embedded in the platform, allowing traders instant deposits or withdrawal requests without swapping apps.
For Liquidity Providers, the most important thing is whether our technology will allow them to react quickly to changes in the market. SAnd it is about the possibility of adding unusual instruments, such as recently appearing fun tokens or less popular cryptocurrencies, the popularity of which can skyrocket in an instant; exotic currencies or whether we can create synthetic instruments. As I said before, our technology allows us to meet all these expectations.
Another aspect that interests both Brokers and Liquidity Providers are equities. Traders are looking for access to the physical stock market in the Brokers' offer, which is why our clients want to know if we have such an asset class.
Q: The White Label market is facing an increasing demand for tailor solutions. How do you respond to the demand? Do you have any plans to develop innovative White Label platforms to help brokers respond to rapid changes in the market?
A: I can proudly say that we have anticipated this demand. Match-Trade has always offered bespoke solutions for Forex Brokers. To help our clients manage their business, we provided several proprietary components in addition to the popular White Label platforms. However, combining our apps with other systems or external tools didn't allow clients to fully use their potential. That's why we started with developing our own trading platform. Match-Trader is the result of cooperation between IT developers specialized in building transactional platforms and forex consultants with many years of experience in the industry. It is a new generation White Label that allows Brokers to create a strong brand and grow their business by attracting both novice and experienced traders. We've used cutting-edge PWA technology to ensure that all the users' settings are synchronized across the web, mobile and desktop in real-time. Traders can easily switch between devices without noticing any difference. And the built-in Client Office provides direct access to Broker's payment area, giving traders the ability to manage their accounts without leaving the platform.
Match-Trader benefits from our in-house matching engine to speed up execution and ensure reliability. We guarantee ultra-low latency to eliminate any slippage and provide the best trading experience. We launched Match-Trader nearly two years ago, and we are since developing its features.
We finally came to the point of having the entire technological environment, thanks to which we can offer scalable solutions and expand them depending on clients' needs. It is our own technology, any third-party systems do not limit us. Of course, we are planning further steps that will not go unnoticed in the industry, but I cannot reveal the details so yet.
Q: The financial sector has always been a fast-changing one. Name one thing that you believe is what made Match-Trade Technologies achieve what you have now and will keep enabling you to make new milestones.
A: I would say it's our squad. We've built a strong team of industry-valued experts with broad experience gained in different financial industry sectors. They're very proactive, always looking ahead of our clients' needs. From the beginning, we focused on advanced technological solutions, but we do not care to keep up with changes in the market. We want to be the change.
Source: Fazzaco Magazine https://www.fazzaco.com/newsdetail/106344