Social Trading – Copy Trading App
Increase your Broker's turnover by giving your clients automated trading options available straight in your trading platform and Client Office application. Allow novice traders to copy signals from professionals to increase client retention on your trading platform.
Thanks to Social trading, less-experienced traders get additional support in investing. If they're unable to make a profit on their own, they can either: follow Money Manager's (signal provider) strategy with a selected budget or copy selected trades from multiple professional traders.
Easy access Copy Trading
In the era of widespread automation, traders want a fast and easy way to invest their funds. Legacy trading bots aren't enough as most traders choose mobile platforms. They don't want to switch between the platform and third-party applications. That's why our Copy Trading solution is already embedded in the Match-Trader platform and our MT4/5 Client Office app.
All users of our Client Office with CRM have easy access to our Copy Trading application. Brokers don't need to sign additional contracts or look for external applications and additional plugins; Traders can use the application with the same account for trading in Match-Trader, without the need to switch between profiles.
Ultimate Social Trading solution allowing your clients to copy trades and investment strategies of professional traders. Everyone benefits:
Acquire more traders and increase retention on your trading platform. The more trading activity on the platform the bigger your turnover will be.
Attract more Money Managers. An intuitive social trading app, full of advanced statistics will help them get more followers and thus grow their incentives.
They get access to investing strategies of professional traders with a high return on investment. Moreover, the whole process is automatic, leaving full control over funds.
Own Social trading feature will help you retain more clients and improve the flow on your platform. Attract more traders, less experienced and those looking to automate their investing.
Convenient mobile and web application
Our Copy Trading App is seamlessly integrated with our Client Office and Match-Trader platform and available in mobile / desktop / web versions
Specific "Follow amount" settings
Traders have a possibility to set "Follow amount" allocated to invest with a chosen Master (positions opened proportionally to the equity Money Manager)
ROI summaries & various statistics
In a dedicated leaderboard in the Client Office, Traders can check the daily performance of observed Masters (eg. open positions, % of profitable buys and etc)
Positions markings & real-time notifications
All the Brokers using our systems can set automatic real-time notifications & positions designation, to distinguish the positions opened by the Clients and Money Managers
It's crucial for Traders to be able to identify all the risks, therefore they can select the amount and enable "maximum loss" to limit losses by automatically closing positions.
One account for trading and copying
One account for trading and following Masters in the Match-Trader platform is enough and Traders don't need to waste time on switching between platforms and applications.
Supported platforms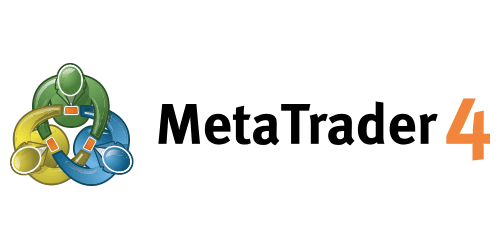 Engage novice and professional traders with our solution for CopyTrading!
Our trading solution will help you increase the activity of your customers. Offer your customers support in the trading process to increase the volume of transactions on your platforms and make your brokerage business grow faster.